Health & Wealth Partners LLC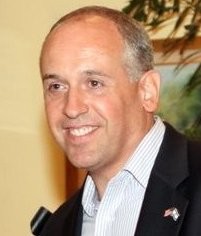 ...laying the foundation,
               helping secure the future...

The new tax law includes several provisions that could benefit business owners, such as the pass-through deduction and write-offs for capital investments.

Some facts to help understand the issues behind the trade deficit headlines, and how China factors into the story.

One change made by 2017 tax legislation, a new way of measuring inflation, may have a significant effect on individual taxpayers over the long term.

The differences between ETFs and mutual funds, with an emphasis on the potential cost and risk factors of ETFs.
Estimate the future value of your current savings.

This calculator can help you determine whether you should consider converting to a Roth IRA.

Use this calculator to estimate the federal estate taxes that could be due on your estate after you die.